3 Hidden Dangers of DIY Micro-blading You Should Know | Awayion Beauty
Hi, Friends!
Okay, so you are an awesome home makeup artist.
You are lavished with complements about your eyebrow makeup skills.
These complements lead you to believe that you can shorten your makeup application time.
Specifically, via DIY Micro-blading your eyebrows.
But wait a minute…have you ever thought about the dangers of Micro-blading your own eyebrows at home?
In this post, discover 3 hidden dangers of DIY Micro-blading. Because every girl should know the risks of cutting her skin.

*Disclaimer: As with any health tip or beauty hack, always check with your doctor first. Please see an honest licensed pro. And always do further research. These tips are based on the scientific findings of wellness experts & researchers. Also, the sources for this or any post does not equal a full endorsement of any of their personal views by Awayion.com.***
TL:DR A quick post glance:

Cutting Skin Too Deep

Blood Contamination
Permanent Hair Loss
Sound interesting? Okay, ladies, let's start.
1.

Cutting The Skin Too Deep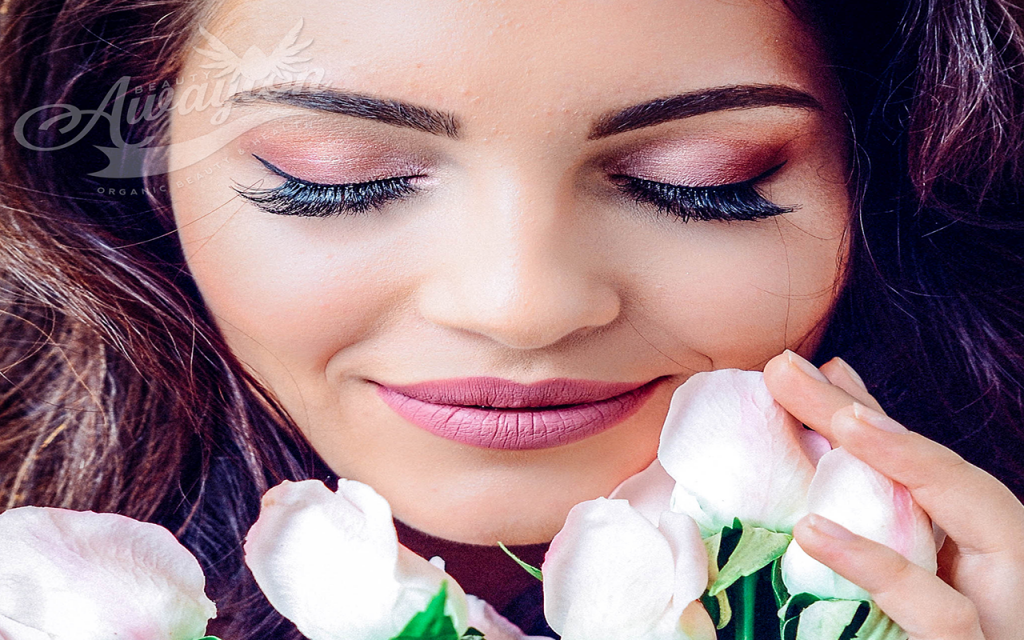 For starters, performing an invasive procedure (i.e. Microblading) on your own eyebrows can scar you for life, pun intended.
Now, unless you are an experienced licensed tattoo artist, you could cut your skin too deep.
One reason you should never try to DIY Micro-blading is that the "sweet spot" where the pigment needs to lay is separated by the dermis and major blood supply.
These areas are separated by millimeters. Penetrating too deep can cause excessive bleeding, color blurring, and poor healing. And scarring of the tissue (Ivy Laser Salon, 2018).
2.

Blood Contamination
A risk of blood contamination occurs when skin is cut. Micro-blading at home increases this risk.
One way you could decrease this risk is if you have passed many continuing education blood-borne pathogen courses. Most women who do their own makeup have not taken these medical courses.
This DIY risk of contamination is high. And cand lead to infection and blood-borne diseases, such as Hepatitis (Ivy Laser Salon, 2018).
3.

Permanent Hair Loss
DIY Microblading could cause permanent hair loss. Trauma to your eyebrow can cause hair loss.
Now, DIY Microblading could cause severe crusting on the eyebrows. This shows that damage occurred to the eyebrow root. When this happens, eyebrow hairs rarely regrow (William Rassman, 2018).
RELATED: Looking to grow long luxurious hair? Try this

Major Takeaways
You now know 3 hidden dangers of DIY Microblading.

This post is a part of Awayion Beauty. So make sure you come back for more powerful beauty tips.
Do you know of other ways DIY Microblading could be harmful?
Quick save this pin from Awayion's Top Content board on Pinterest: @Awayion

If you find a typo, just know that it happens to all of us! 🙂
More posts you'll love, because you clearly have great taste
Ivy Laser Salon. (2018). Dangers of DIY Microblading - Ivy Laser Salon. [online] Available at: https://ivylasersalon.com/dangers-of-diy-microblading/ [Accessed 1 May 2018].
William Rassman, M. (2018). Can microbladding cause permanent hair loss? (photo). [online] RealSelf.com. Available at: https://www.realself.com/question/australia-au-microbladding-permanent-hair-loss [Accessed 1 May 2018].