Want eyelash extensions? 3 Serious Risks – See this | AWAYION BEAUTY
Hi, Friends!
Have you desired eyelash extensions, enjoyed its appeal, unaware of the serious risks?
Shocked, you did not know they have potential gnarly side effects.
So, what are the risks?
In this post, discover 3 serious risks to applying eyelash extensions. Because every girl should know the risks of eyelash extensions.
Super Psst… the big secret I've been hinting around on social media for a few months now has been unveiled… (it's why I have been MIA…). Read on after this post for the juicy details.
*Disclaimer: This post has zero affiliate links. As with any health tip or beauty hack, always check with your doctor first. Please see an honest licensed pro. And always do further research. We base these tips on the scientific findings of wellness experts & researchers. The sources for this or any post does not equal a full endorsement of their personal views by Awayion.com.***
TL: DR A quick post glance:

Allergic reactions to eyelash extensions

Eye Infections

Removal of natural lashes
Sound juicy? Okay, Ladies. Let's start!
1.

 Allergic reactions to eyelash extensions
For starters, allergic reactions are serious risks that can ruin your lush eyelash look. Researchers say formaldehyde-based adhesives can be a source of allergic reactions from applying eyelash extensions.
Doctors say the adhesives can cause allergic reactions, as can the solvents used to remove them. In addition, cosmetic eyelash enhancers carry a risk of bacterial and fungal infection (Orly Avitzur et al., 2020).
RELATED: Know of habits that make you ugly? – Read this
2.

 Eye Infections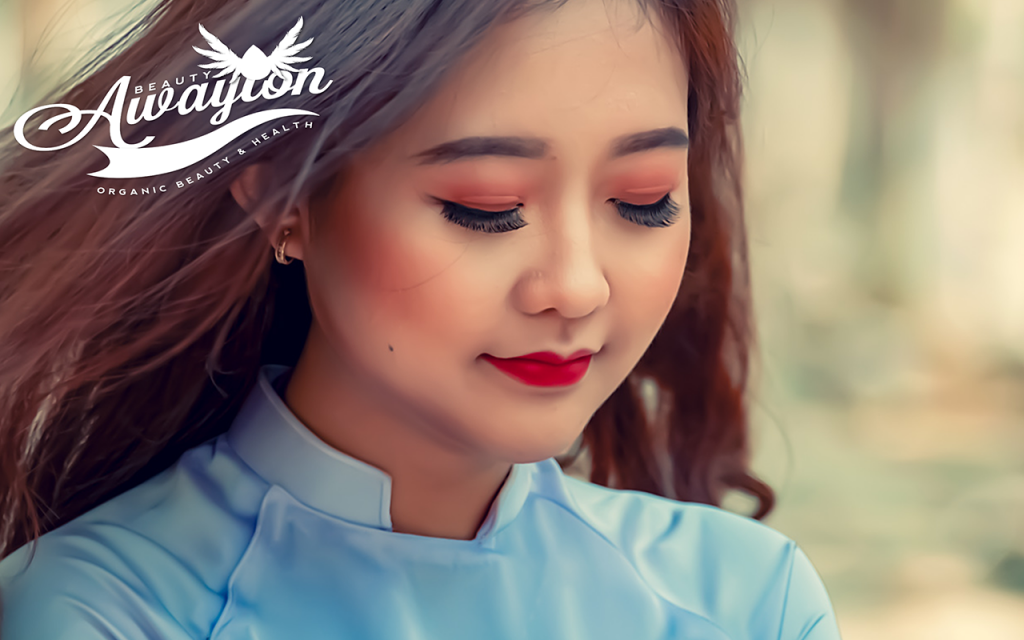 Likewise, eye infections are another serious risk of applying these extensions. I guarantee no girl wants an eye infection that could make her lose sight — while enhancing her beauty.
Doctors report that eyelash extensions can cause irritation to the conjunctiva (conjunctivitis) or cornea (keratitis). Direct contact from the lashes themselves or hypersensitivity to the substances used to attach can cause the irritation (Orly Avitzur et al., 2020).
RELATED: You can make your own organic makeup! – Try this
3.

 

Removal of natural lashes
Eyelash extentions have the potential risk of removing your natural lashes. Wild, right? Read on.
The College of Optometrists in England has warned that "repeated use of eyelash extensions can cause traction alopecia, a condition where the hair falls out due to excessive tension placed on the hair shaft. As a result, this can damage the hair follicle, which can slow down and even cease production of hair." (Orly Avitzur et al., 2020).
Super Awesome Side Note: It is important to do further research before applying these extensions. We at awayion.com do not forbid you from purchasing eyelash extensions. The purpose of this article is educational only.
Major Takeaways
You now know 3 serious risks to applying eyelash extensions.
This post is a part of Awayion Beauty. So make sure you come back for more powerful beauty tips.
Know other risks of these extensions?
Quick, save this pin (psst… it's FREE) from Awayion's Top Content Board on Pinterest: @Awayion
Secret

Juicy

Details
Ahh… so you are ready for the secret… hmm… you are. I won't keep you in suspense any longer… I have authored my first juicy success book for you. Want success? – Click here.

If you find a typo, just know that it happens to all of us! 🙂
More posts you'll love, because you clearly have great taste
Orly Avitzur, M., Andrew Pickens, M., Raj, R., Randall S. Fong, M., Aaron Jen, M., Hans Duvefelt, M., Daniel Skinner, P., Karen S. Sibert, M., Brent Lacey, M., Edward Hoffer, M., Dale J. Bingham, M., K. C. Ardem, M., KevinMD, T., Park, C., Rayyan Abid and Fariha Shafi, M., Christina Shenvi, P., Andrew Pickens, M. and Oscar Chen, M., 2020. What Are The Health Risks Of Eyelash Extensions?. [online] KevinMD.com. Available at: <https://www.kevinmd.com/blog/2013/05/health-risks-eyelash-extensions.html> [Accessed 23 June 2020].