If You Want To Be Fit – Get This FREE Meal Guide | AWAYION BEAUTY
Hi, Friends!
Are your diet weight-loss strategies not working?
You think you are eating clean, but your clothes keep shrinking. I totally understand.
How can you fix this problem?

In this post, get a free 1-week meal guide that could jump-start your weight-loss. This guide includes breakfast, lunch, and dinner healthy meal suggestions. Complete with super easy portions sizes, so you do not have to guess how much to eat. Fancy! 
Download your free meal guide pdf. from the pink button below. 
*Disclaimer: This post contains zero affiliate links.  Always check with your physician first before trying any health or beauty hacks. Also, this guide contains soy based products. For those who cannot use soy based yogurt products or soy based meats (aka fake chicken,etc.) try the alternatives of Greek yogurt and lean organic protein. And always do further research. These tips are based on the scientific findings of fitness experts & dietary researchers. Also, the sources for this or any post does not equal a full endorsement of any of their personal views by Awayion.com.***

Sound yummy? Okay, ladies. Let's start!
RELATED: If you want to lose fat, check this out
Give Me My Free 1-Week Healthy Meal Guide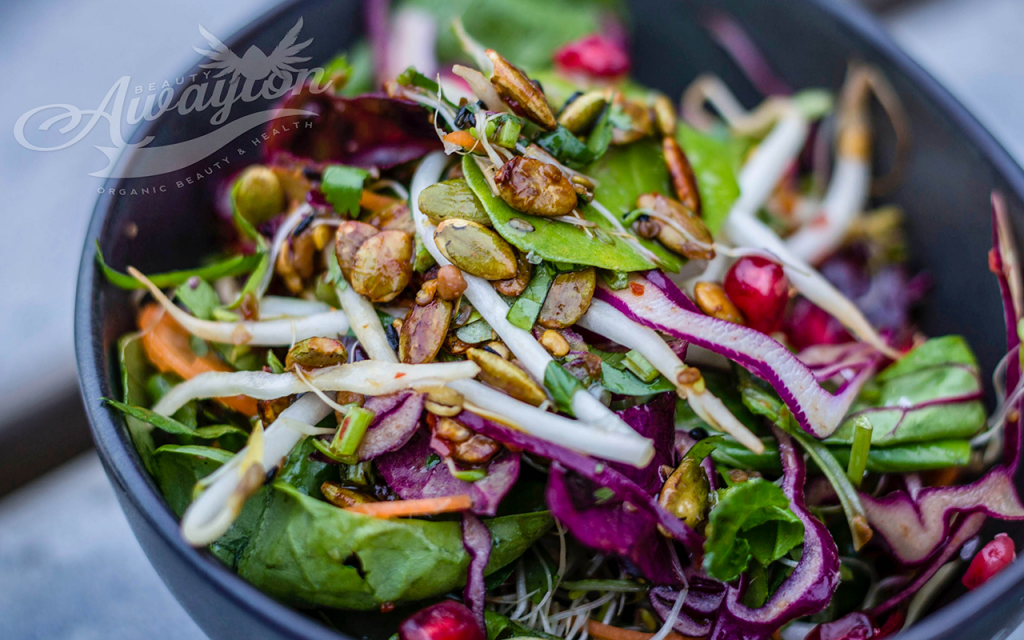 Major Takeaways
If you have clicked on the link above, congrats, you now have your free 1-week meal guide.

This post is a part of Awayion Beauty. So make sure you come back for more powerful beauty tips.
Know of other healthy menu plans?
Quick save this pin (psst… it's FREE) from Awayion's Top Content Board on Pinterest: @Awayion

If you find a typo, just know that it happens to all of us! 🙂
More posts you'll love, because you clearly have great taste