You can put Manuka honey on what? — See this | AWAYION BEAUTY
Hi, Friends!
Ever wondered if your grade-A honey has any real beauty boosting powers — you know, like they can make your skin oh so pretty?
Wild thought, eh?
That said, there is a honey called Manuka that has real beauty boosting powers!
What are they?
In this post, discover 3 Manuka honey beauty boosting DIYs. Because every girl needs the deets on honey for her beauty.
Super Psst… the big secret I've been hinting around on social media for a year now has been unveiled… (it's why I have been MIA… and why I would be MIA in the future… hmm.). Read on after this post for the juicy details.
*Disclaimer: This post has zero affiliate links. As with any health tip or beauty hack, always check with your doctor first. Please see an honest licensed pro. And always do further research. We base these tips on the scientific findings of wellness experts & researchers. The sources for this or any post does not equal a full endorsement of their personal views by Awayion.com.***
TL: DR A quick post glance:
Manuka honey is special because… ?

Ultimate Facial 

Moisturizer

 

Super Princess Sleep Promoter

Amazing Healthy Smile Hero
Sound tasty? Okay, Ladies. Let's start
1.

 Manuka honey is special because… ?
For starters, let's define "Manuka honey", shall we?
Pronounced "MAH-nooka," it's named after the manuka bush, from which bees gather nectar and pollen. Researchers at health.com say Manuka honey is a honey produced in New Zealand, containing health benefits — including antibacterial qualities that help heal wounds and treat infections.
Manuka honey has high-level antioxidants from the Hydrogen Peroxide. Our body needs these antioxidants to fight free radicals, aging skin, and to prevent dry skin.
Wellness researchers know honey for its antibacterial properties. Yet they believe Manuka honey to be an even stronger infection fighter, and studies suggest Manuka honey's benefits extend to treating skin problems and complications from diabetes.
That said, Manuka honey sounds like its top-notch honey. Okay, now we have our definition let's start.
RELATED: Wanna discover a few super-powered organic soaps? See this
2.

 Manuka honey the ultimate facial moisturizer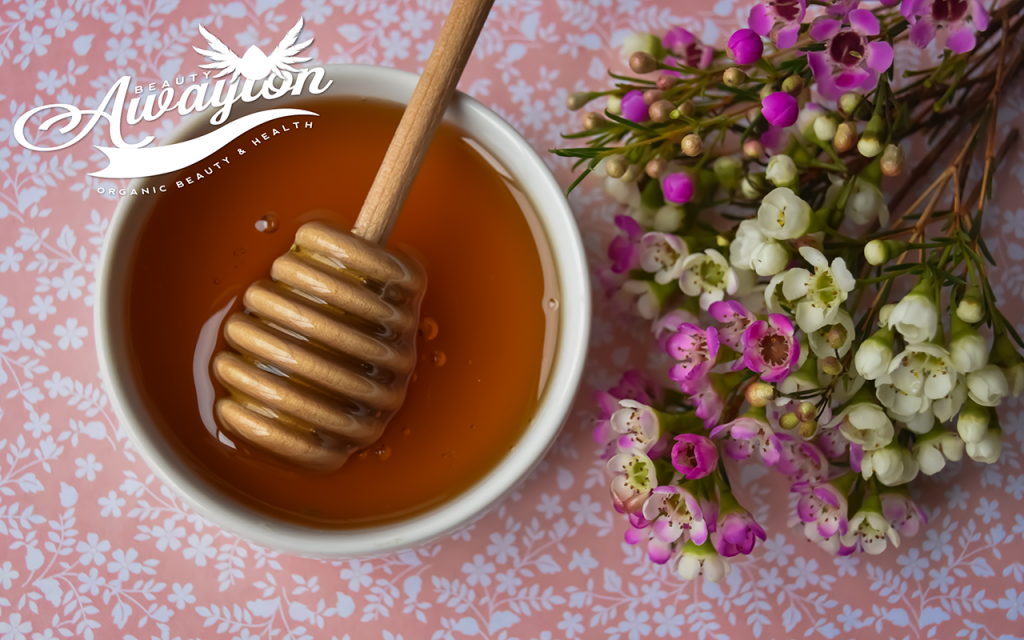 Manuka honey is your ultimate facial moisturizer. High in antioxidants — Manuka honey can soften, soothe, and smooth fine lines and wrinkles in your skin. Lessening the look of early aging skin. Which us Millennials & Gen Z need to pay close attention (*wink*).
To capture the moisturizer benefits of Manuka honey — start with a damp face. Then add a thin layer of Manuka honey on your face — while avoiding eye & mouth areas. Allow the honey to moisturize your face for roughly 30 mins. Then cleanse your face of the residue.
Beauty experts encourage you to do this DIY face mask often — to get dewy looking skin — without harsh chemicals substances.
RELATED: Watch Aubrey's GRWM [Writer's Life] vlog – See this

3.

 Super Princess Sleep Promoter
Manuka honey is your cure for getting proper beauty sleep. Without proper rest you can kiss goodbye to a quick morning beauty regime — because you will try extra to cover your "panda eyes" with concealer and primer.
That said, wellness researchers claim Manuka honey can provide you with a more restful and deep sleep. They say Manuka honey causes your body to release melatonin — a hormone that is important for controlling sleep. Manuka honey releases its sugars, which can give your body the energy it needs during sleep to heal (Dr. Victor Marchione, 2021).
So add Manuka honey to your fave tea — to get princess level beauty sleep — again without harsh chemicals substances.
RELATED: Wanna know which foods burn calories? See this
4.

Amazing healthy smile hero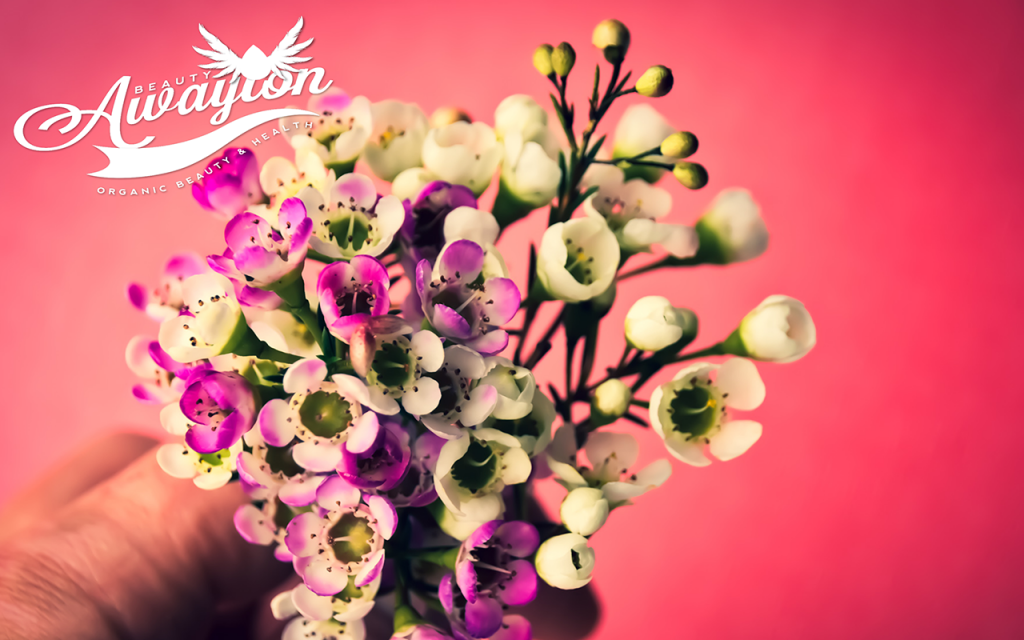 Manuka honey is your cure for maintaining a healthy, beautiful grin. Without good teeth hygiene you with stop smiling in photos — because you will be ashamed of your mouth's poor condition. And you do not want that, right?
Wellness researchers have even found Manuka honey effective for treating gingivitis. It eliminates plaque, reduces bleeding from gingivitis, and even promotes faster healing of the teeth, because of the vitamins and minerals it contains. Using Manuka honey often can be an effective way to prevent gingivitis and poor oral health (Dr. Victor Marchione, 2021).
At that, try to incorporate two tablespoons of Manuka honey into your diet each day. You can have some first thing in the morning as well as before bed for maintaining a healthy, beautiful grin (Dr. Victor Marchione, 2021).
RELATED: Should female believers wear makeup and adornments? Watch this
Major Takeaways
You now know 3 Manuka honey beauty boosting DIYs.
This post is a part of Awayion Beauty. So make sure you come back for more powerful beauty tips.
Know of other beauty DIYs using Manuka honey?
Quick, save this pin (psst… it's FREE) from Awayion's Top Content Board on Pinterest: @Awayion
Secret

Juicy

Details
Ahh… so you are ready for the secret… hmm… you are. I won't keep you in suspense any longer… I have authored my first juicy success book for you. Want success? – Click here.


If you find a typo, just know that it happens to all of us! 🙂
More posts you'll love, because you clearly have great taste
Dr. Victor Marchione, M., 2021. 10 Health Benefits of Manuka Honey. [online] Doctors Health Press - Daily Free Health Articles and Natural Health Advice. Available at: <https://www.doctorshealthpress.com/food-and-nutrition-articles/health-benefits-of-manuka-honey/> [Accessed 30 June 2021].
Health.com. 2021. What Is Manuka Honey-and Why Is It So Good for You?. [online] Available at: <https://www.health.com/nutrition/manuka-honey-health-benefits-uses> [Accessed 30 June 2021]..