Floyd Prescott Precious Fruit® Long Suffering Sep 13′ | Guest Post

Hi, Friends!
Long-suffering affects most people in the realm of dealing with like-minded people. Shared beliefs do not exclude oneself from being mistreated. Below, you will experience a real-life, dynamic story about man who faced persecution from like-minded believers in Christ and he survived.
It is my goal to inspire others to persevere despite the struggles they may face. I hope that this story will encourage others to persevere. It is my desire that this story be received without judgement and with an open heart. So, without further ado, read Floyd Prescott's story. -Aubrey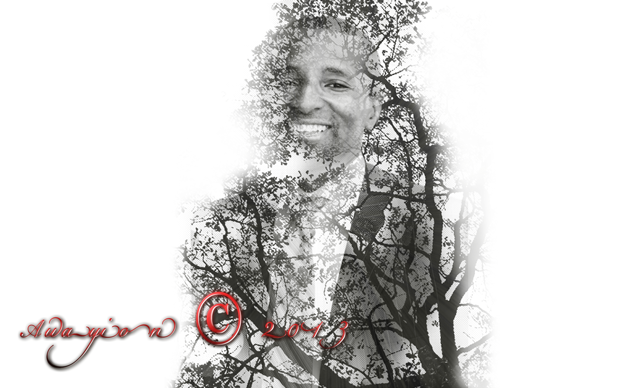 FLOYD PRESCOTT'S STORY
As most of us know, life is filled with changes, challenges and opposition. Every person has probably had at least their fair share of difficulties—some more than others. If anyone was to tell me or you any different, you could probably either rightly categorize them as a liar or just prepare them for that which will certainly come—opposition, challenges and struggle—in one or multiple areas of their life.
In going through these things, questions tend to be asked, both in our hearts, as well as in our prayers, regarding 'why' these things happen to us when and how they do. In my life, I have had my share of pondering in my heart and questioning God about 'why' some things happened the way they did.
As I look back over my life, I can say that I certainly went through some painful experiences. At the peak of what I considered painful was an experience where I was "hurt" in church. It happened about eight years ago and when it happened, it rocked me. It was almost completely unexpected and happened dealing with people in church leadership that I had known for quite some time and developed great trust with.
In short, I was betrayed and rejected by those key people in the leadership of the church I attended and it hurt beyond what I could imagine. In addition to them directly betraying and rejecting me, one of them spread this same betrayal to a group within the ministry and influenced them against me as well. Interestingly enough, while I wanted to run from that church as quick as I could, God instructed me to stay there and endure it.
At first I did not want to, especially after a few other area churches and one outside of the area requested that I come and get involved with their ministries, but I yielded to God and endured. It was very difficult because I had to endure the constant thoughts of rejection and betrayal, while struggling to fully embrace the forgiveness that the Lord called me, and all of us, to walk in.
For a brief period, I was mad at God! Though I did not completely walk away, I begin to let certain convictions go and begin to compromise some. This was not me, but I let me hurt dictate more than it should have.
In the midst of this, the Holy Spirit was dealing with me all the while and though I wanted to, in my flesh, slide away, the Lord would not let me go. His grace and His love overwhelmed me; in times where I was troubled in my heart and ran to God to express them in prayer, His peace was so apparent and refreshing that I would often not want to leave that place of prayer because I felt so safe and secure there.
Though the suffering continued for a little while longer regarding this matter, I increasingly found my strength in spending regular time with the Lord, both in study of the Word as well as in prayer and worship. In addition, God allowed me to connect with a few others who had gone through similar circumstances before me and they loved me, counseled me and gave me the support I needed to see the victory that God promised manifest in greater and greater ways.
I thank God for His grace and His love, which include the people He sent to me, who were channels of His love, grace and peace—ultimately, His blessings overall! The Word of God says "weeping may endure for a night, but joy comes in the morning (Psalms 30:5)!" As I continued to press into greater spiritual maturity through right relationships and regular devotion, the power of the bitter bonds that tried to keep me continued to weaken in their ability to maintain their grip.
Also, as I came out on the other side of this trial of suffering, God told me He wanted to use that suffering I went through to touch others, so led me to write a book about that experience; through the book, God opened doors for me to reach people for Him that I probably would not have been able to reach if I had not gone through that trial.
The Word also says "where the Spirit of the Lord is, there is liberty (II Corinthians 3:17)!" If we choose that freedom, or liberty as some would say, that God has called us to, there would be no measure of suffering, pain or challenge that would be able to hold us down and keep us from being successful in the faith. In spite of the pain, no matter when it comes or from where it comes, my suffering is not greater than the glory He will allow to be released in my life and the lives of those near me.
I am hopeful that this story I just shared, along with the Scripture passages, will empower the readers to see their suffering from a different angle than that which is a commonly held viewpoint of some—that our suffering will, when we obey, usher us into a greater place of strength, endurance and impact, than we could have or would have gotten otherwise. Do not take your suffering for granted.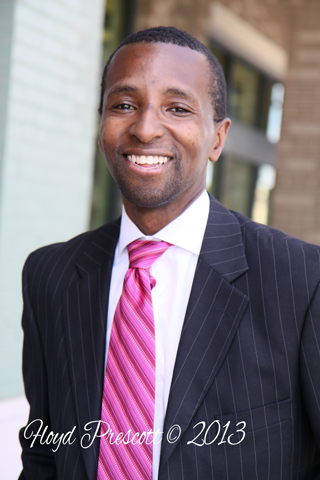 God bless you richly is my prayer!
Floyd Prescott
Follow Floyd on Twitter @fprescott79
Major Takeaways
So, for the month of September, we will be focusing on the Fruit of the Spirit known as Long-Suffering. Quickly bookmark and share(by clicking the social icons below) this post with your friends so they can learn about faith. 
This post is a part of Precious Fruit®. So make sure you come back for more Fruit of the Spirit actionable tips.
Can you think of ways that this Fruit can work in your life

?
Quick follow & save this pin from Awayion's Wealth Thoughts Board on Pinterest: @Awayion
Awayion on YouTube

Also, hurry and access Awayion YouTube Channel so you can learn my fresh Awayion Beauty tips and more.
For those of you who are new to The Movement:
Each month we will be focusing on a Precious Fruit ® aka a Fruit of the Spirit:
affection for others(Love)
exuberance about life (Joy)
serenity (Peace)
long-suffering aka commitment (Forbearance)
sense of compassion in the heart (Kindness)
not being sinister (Goodness)
holiness (Faithfulness)
not being forceful (Gentleness)
not going crazy (Self-control)
Every Tuesday and Thursday of September pin (#LongSuffering) @Awayion on Pinterest about how this is occurring in your life.


If you see a typo, just know that it happens to all of us! 🙂
More posts you'll love, because you clearly have great taste