If your skin is full of toxins – Try this | AWAYION BEAUTY
Hi, Friends!
Your skin reeks of toxins and you need to detox — now.

But you don't know what detox to choose.
And you want to know now, right?
What can you do?
In this post, discover a charcoal and clay detox scrub to remove skin toxins. Because every girl deserves to have clean, youthful skin.
Super Psst… the big secret I've been hinting around about on social media for a few months now has finally been revealed… (its also why I have been MIA for a bit… ) Read on after this post for the juicy details.
*Disclaimer: This post has zero affiliate links. As with any health tip or beauty hack, always check with your doctor first. Please see an honest licensed pro. And always do further research. We base these tips on the scientific findings of wellness experts & researchers. The sources for this or any post does not equal a full endorsement of their personal views by Awayion.com.***
TL:DR A quick post glance:

Charcoal and Clay Detox Body Scrub

Detoxing Benefits (AKA Remove Skin Toxins)


How to use Charcoal and Clay Detox Scrub



Sound interesting? Okay, ladies. Let's start!
1.

Charcoal and Clay Detox Body Scrub

For starters, we are talking of a body scrub that does more than buff skin. Charcoal and Clay Detox Body Scrub (Beauty Within Co.) works to remove harsh toxins embedded deep in the skin.
Most body scrubs only fix surface issues — while leaving embedded skin toxins untouched.
BTW: The product I am focusing on in this post is from the Beauty Within Co. and they do not sponsor this post.

2.

Detoxing Benefits (AKA Remove Skin Toxins)

The detoxing benefits of this scrub can charm you.
This scrub has Kaolinite (Rose Clay). This clay provides gentle exfoliation, helps to draw toxins from the skin, helps to increase circulation, reduces skin irritation, and helps to reduce inflammation (Supplies et al., 2020). Rose Clay is a beauty hack wrapped up in a bow.
Researchers state the activated charcoal in this scrub in medical literature as a powerful antidote. One that adsorbs most organic toxins, chemicals, and poisons before they can harm the body (Wells, 2020).
With that said, charcoal and clay detox scrub could be your ultimate beauty hack for skin toxin removal. It is my personal fave.

RELATED: Know of habits that make you ugly? – Read this.
3.

How to Use Charcoal & Clay Body Scrub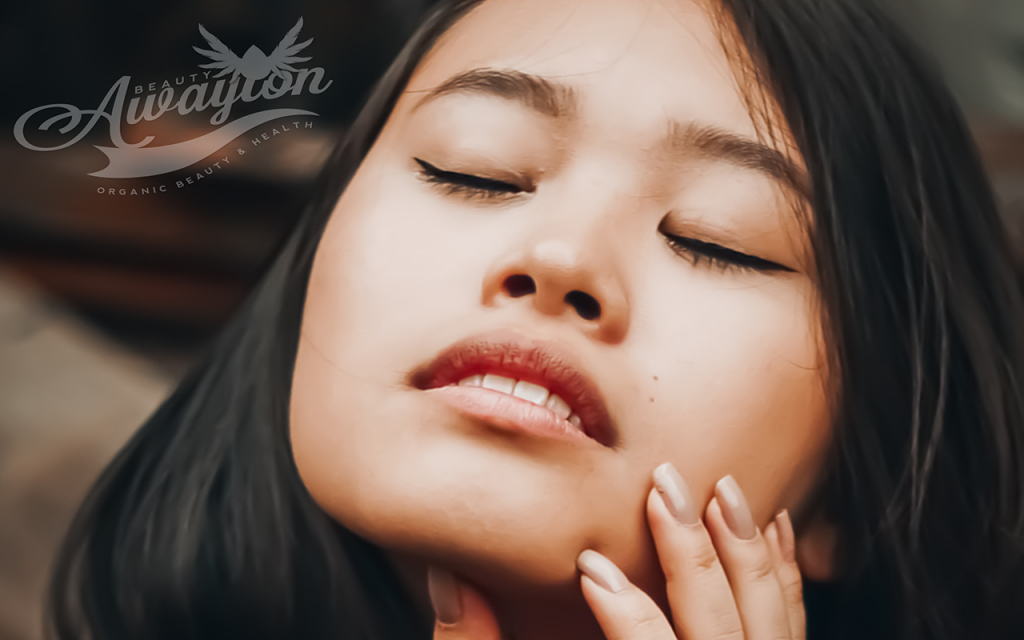 Using this scrub is not rocket science — getting the benefits from this scrub is super easy.
Start by massaging the scrub into wet skin — while you are showering. Then scrub gently avoiding delicate areas. To finish, rinse with water.
Major Takeaways
You now know of a charcoal and clay detox scrub to remove skin toxins.
This post is a part of Awayion Beauty. So make sure you come back for more powerful beauty tips.
Did you know other organic body scrubs that detox?
Quick, save this pin (psst… it's FREE) from Awayion's Top Content Board on Pinterest: @Awayion
Secret

Juicy

Details
Ahh… so you are ready for the secret… hmm… you are. I won't keep you in suspense any longer… I have authored my first juicy success book for you. Want success? – Click here.

If you find a typo, just know that it happens to all of us! 🙂
More posts you'll love, because you clearly have great taste
Supplies, S., Colors, N., Powder, R., Powder, product, G., color!, R., Beautiful!, a., it, L. and skin, S. (2020). Rose Clay Powder. [online] Nature's Garden. Available at: https://www.naturesgardencandles.com/rose-clay-powder.html [Accessed 3 Feb. 2020].
Wells, K. (2020). Activated Charcoal Benefits and Uses for Beauty, Health & Home. [online] Wellness Mama®. Available at: https://wellnessmama.com/247/activated-charcoal/ [Accessed 3 Feb. 2020].