Before you try cosmetic tattoos – Read this | AWAYION BEAUTY
Hi, Friends!
You are looking at random YouTubers and wondering why they choose cosmetic tattoos.
And thinking to yourself that you can try it.

But you get butterflies in your stomach at the mere thought of cosmetic tattoos.

What can you do?

In this post, discover 3 medical reasons for cosmetic tattoos, and 5 major risks. Because every girl must know about cosmetic tattoos.

(Trust me, you will be glad you did the research. Before jumping on the permanent/semi-permanent makeup bandwagon.)
*Disclaimer: This post is not to be used as judgement on people who choose this method. It is F.Y.I. only. As with any health tip or beauty hack, ask your doctor first. Please ask an honest licensed pro. Always do further research on what you consume. These tips are based on the scientific findings of wellness researchers. Also, the sources for this or any post does not equal a full endorsement of any their personal views by Awayion.com.***

Sound promising? Okay, ladies. Let's start!
Medical Reasons:
First, cosmetic tattoos require the placement of pigment into the skin — using a tattoo pen.
Most medical patients who opt for cosmetic tattoos have suffered from permanent cell damage from diseases or accidents. And they are seeking corrections to either or both their facial skin or hair follicles.
Some common procedures include micro-blading eyebrows.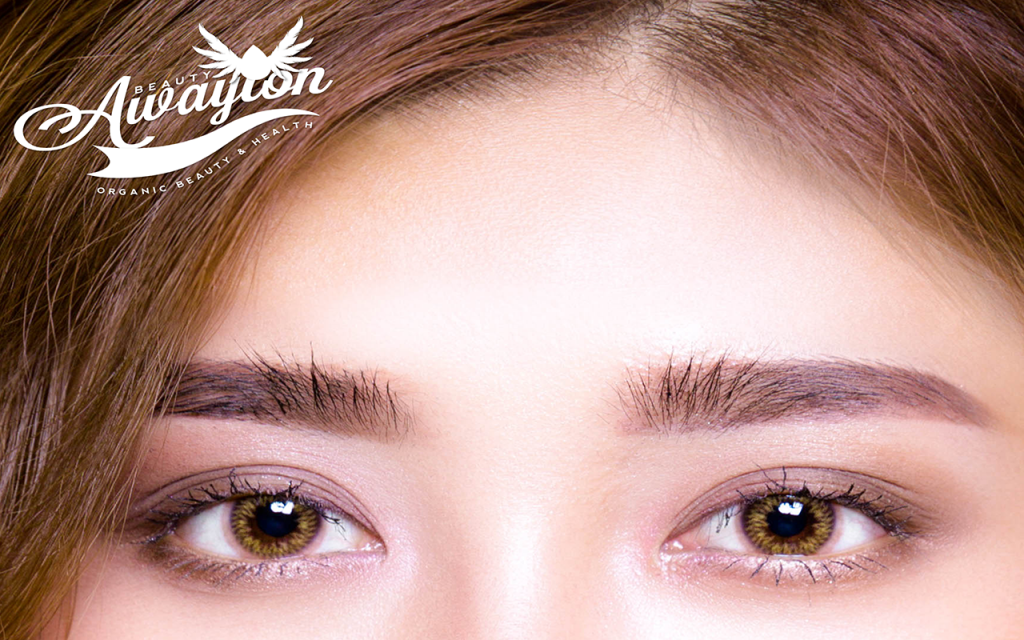 3 medical reasons for permanent makeup. First, cosmetic tattoo procedures can be for camouflaging Virgilio. Second, these procedures can be for restoring hairline or eyebrow hair-loss duo to diseases. Third, these cosmetic tattoo procedures can be for masking burn scars. As an alternative to medical reconstructive surgery.
Top

3

Medical Reasons
1. Mask burn scars
2. Restore hairline or eyebrow hair-loss due to diseases
3. Camouflage Virgilio
Major Risks

Permanent/semi-permanent makeup carries major health risks. These risks may make you reconsider cosmetic tattoos — for vanity purposes.
In 2011, the Infectious Diseases Society of America reported a Mycobacterium haemophilum outbreak. After permanent make-up of the eyebrows performed by the same freelance artist. Twelve patients presented an eyebrow lesion and cervical lymphadenitis. All received treatment with antibiotics. In 10 cases patients needed surgery. Also, M. haemophilum DNA appeared in the make-up ink.
These patients suffered physically and financially.
A Few Common

Risks
1. Infections
2. Dissatisfaction about color and shape
3. Allergic reactions
4. Fading
5. Scarring
RELATED: Looking for natural beauty tips? Read this
Major Takeaways
You now know a few pros and cons about cosmetic tattoos.

This post is a part of Awayion Beauty. So make sure you come back for more powerful beauty tips.
Know of other pros or cons about permanent/semi-permanent makeup?
Quick save this pin (psst… it's FREE) from Awayion's Top Content Board on Pinterest: @Awayion

If you find a typo, just know that it happens to all of us! 🙂
More posts you'll love, because you clearly have great taste
Giulieri, Stefano, et al. "Outbreak of Mycobacterium Haemophilum Infections after Permanent Makeup of the Eyebrows | Clinical Infectious Diseases | Oxford Academic." OUP Academic, Oxford University Press, 15 Feb. 2011, academic.oup.com/cid/article/52/4/488/381609/Outbreak-of-Mycobacterium-haemophilum-Infections.