3 Tremendous Ways Dark Chocolate is Great for Your Heart | AWAYION BEAUTY
Hi, Friends!
The heart is an organ that can be improved by organic dark chocolate. Yes, it is true. So, did someone bless you with some chocolate recently? Are you still wondering if eating chocolate causes damage to your heart? Or, if eating chocolate is beneficial to your beauty and health?
If these questions are swirling around in your mind, do not worry. I have 3 tremendous ways chocolate is great for your heart.
Just a heads up, health professionals encourage individuals to consume a wide range of Phyto-chemical rich foods. This can include dark chocolate in moderate amounts. So, always check with a health pro to see if chocolate is good for your health.
Now, give this post a quick read and ease your mind. Especially, if your boyfriend/husband recently blessed you with this delicious treat!
*Disclaimer: This post contains zero affiliate links. As with any health tip or beauty hack, ask your doctor first. Please see an honest licensed pro. Always do further research on what you consume. These tips are based on the scientific findings of wellness researchers. Also, the sources for this or any post does not equal a full endorsement of any their personal views by Awayion.com.***
TL:DR A quick post glance:

Helps Your Cardiovascular System

Protects Your Heart from Disease


Keeps Your Heart & Body Fit (aka svelte)



Sound amazing? Okay, ladies, let's start.
1.

Helps your Cardiovascular System
First of all, when your boyfriend/husband gives you chocolate, he is helping your heart beat. Cocoa and chocolate aid your cardiovascular system.
By ensuring the body gets the nutrients, oxygen, and hormones that it needs. Recent reports show that the main Flavonoids found in cocoa are beneficial. Especially, for antioxidant protection and modulation of vascular homeostasis. Can you say, "Swoon!"
2.

Protects the Heart from Cardiovascular Disease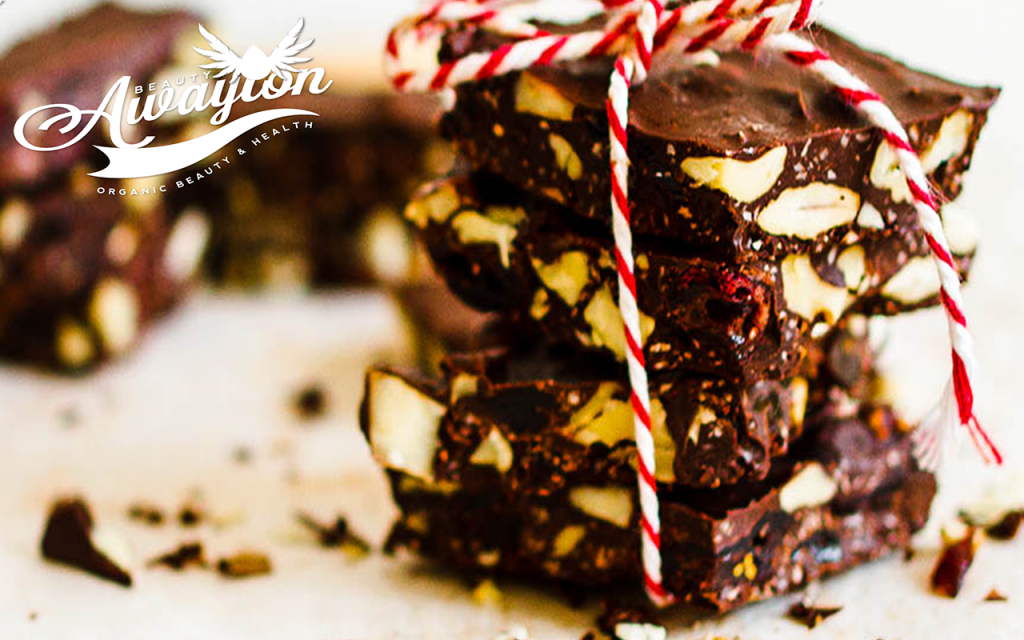 Next, if your boyfriend/husband gives you dark chocolate, he is protecting your heart. Antioxidants found in cocoa and chocolate might prevent oxidative damage to bio-molecules.
The affected bio-molecules include DNA, lipids, and proteins. This oxidative damage can play a role in chronic diseases such cardiovascular disease. Can you say, "Thank you Prince Charming!"
3.

Keeps the Heart and Body Svelte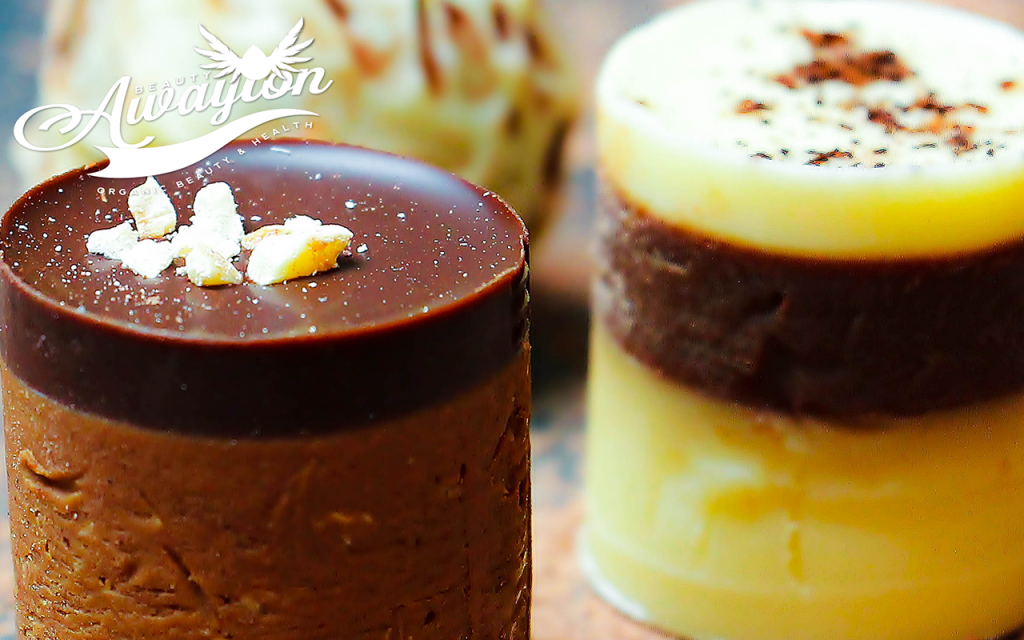 Last, your boyfriend/husband is not trying to make you unhealthy by giving you chocolate. The many components in chocolate can contribute to your nutrition and health. Cocoa and chocolate contribute to trace mineral intake.
This is necessary for the greatest functioning of all biologic systems and for vascular tone. Also, ladies, 50% of the cacao bean is fat-free!
Major Takeaways
You now know 3 tremendous ways organic dark chocolate is great for your heart.
This post is a part of Awayion Beauty. So make sure you come back for more powerful beauty tips.
Know of other ways dark chocolate is great for your heart?
Quick save this pin (psst… it's FREE) from Awayion's Top Content Board on Pinterest: @Awayion

If you find a typo, just know that it happens to all of us! 🙂
More posts you'll love, because you clearly have great taste
Hannum, Sandra M., and John W. Erdman, JR. "Emerging Health Benefits from Cocoa and Chocolate." Journal of Medicinal Food 3.2 (2004): 73-75. Emerging Health Benefits from Cocoa and Chocolate | Abstract. Journal of Medicinal Food, 7 July 2004. Web. 14 Feb. 2017.
Hollman, Peter CH. "Evidence for Health Benefits of Plant Phenols: Local or Systemic Effects?" Journal of the Science of Food and Agriculture 81.9 (2001): 842-52. Wiley Online Library. 13 June 2001. Web. 14 Feb. 2017.
McMahon, Mary, and Shereen Skola. "What Is Cardiovascular Homeostasis?" WiseGEEK. Conjecture Corporation, 11 Feb. 2017. Web. 14 Feb. 2017.
Steinberg, F. M., M. M. Bearden, and C. L. Keen. "Cocoa and Chocolate Flavonoids: Implications for Cardiovascular Health." Journal of the Academy of Nutrition and Dietetics 103.2 (2003): 215-23. Http://www.andjrnl.org. Elsevier Inc. Web. 14 Feb. 2017.