If You Want a Crown in Heaven – Try this | AWAYION BEAUTY
Hi, Friends!
Ever wondered what kind of crown you will receive in Heaven, then think you may not get one?
What can you do?
In this post, discover the 5 crowns you can receive in Heaven. Because every girl in Christ should know the reward for her devotion to the King of Kings.

Super Psst… the big secret I've been hinting around about on social media for a few months now has finally been revealed… (its also why I have been MIA for a bit… ) Read on after this post for the juicy details.
*Disclaimer: These tips could be helpful. Especially, if you are already a believer in Christ. Also, always do further research. The sources for this or any post do not equal a full endorsement of any ministry or evangelist's personal views by Awayion.com.***
TL:DR A quick post glance:

The Crown of Righteousness

The Crown of Glory

The Imperishable Crown

The Crown of Life

The Crown of Rejoicing
Sound magnificent? Okay, Ladies. Let's start!
1.

Crown of Righteousness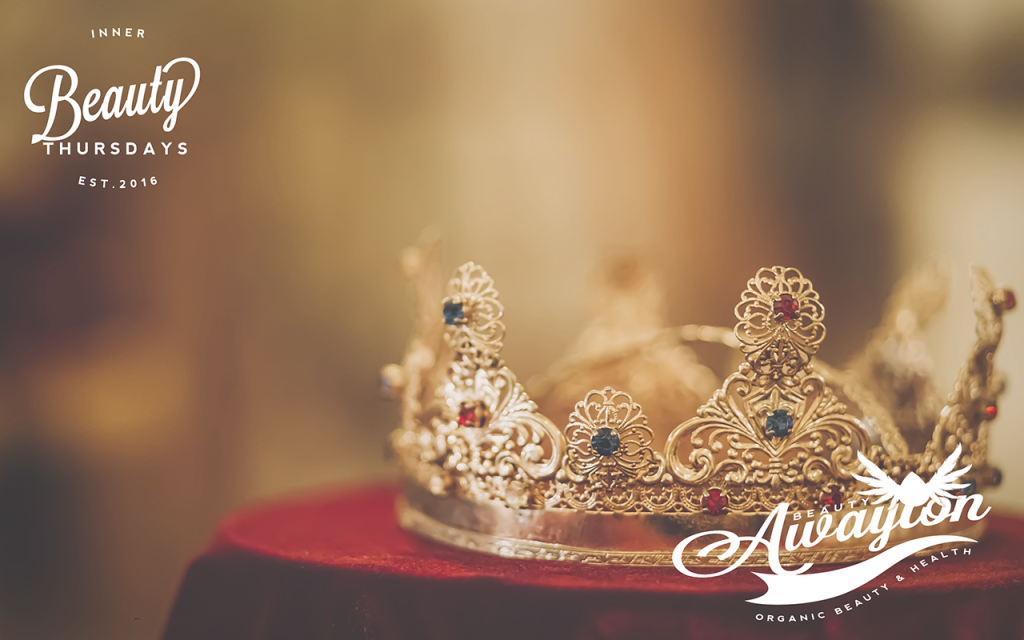 For starters, live a good and righteous life for our Creator (YHWH), as you will receive a Crown of Righteousness by Him once you enter into Heaven.
You could earn this crown if you do not fit in with secular cultural norms — and the world is not your idol.
Plus, you are not perfect but you stay true to your basic convictions in Christ.

Research ❤ 2 Timothy 4:7-8
RELATED: This is what happens when you tell lies. See this
2.

Crown of Glory

Our Heavenly Father will grant you a Crown of Glory for special service.
You are positioned to receive this one if you remain a teacher (AKA a shepherd) who leads the flock into the holy ways (AKA set-apart ways) and knowledge of our Creator.

Research ❤ 1 Peter 5:1-4
RELATED: Are you praying with understanding? See this

3.

The Imperishable Crown
There is a lot you have to give up in order to earn this one.
Our Creator calls some of His children to do things that will require sacrifice and temperance in the way they conduct their lives.
So, if you are willing to give up your super comfy life for Christ, you could earn an Imperishable Crown.

Research ❤ 1 Corinthians 9:24-27


4.

Crown of Life

You have to be martyr for Christ to get a Crown of Life.
Our Messiah says that He will give this one to those who undergo severe hardship, testing, tribulation, and/or physical death on His behalf (Bradley et al., 2019).

Research ❤ Revelation 2:10

RELATED: Don't feel worthy? Try this

5.

The Crown of Rejoicing
To earn this one you must share the gospel of Yeshua the Messiah (Christ Jesus of Nazareth) and they believe it, so He can grant them salvation.

Research ❤ 1 Thessalonians 2:19-20

RELATED: Are you really saved? See this
Major Takeaways
You now know the crowns you can receive in Heaven.
This post is a part of Inner Beauty, a new addition to Awayion. So make sure you come back for more powerful inner beauty tips.
Did you know about these rewards in Heaven?
Quick, save this pin (psst… it's FREE) from Awayion's Inner Beauty Tips & Quotes Board on Pinterest: @Awayion
Secret

Juicy

Details
Ahh… so you are ready for the secret… hmm… you are. I won't keep you in suspense any longer… I have authored my first juicy success book for you. Want success? – Click here.


If you find a typo, just know that it happens to all of us! 🙂
More posts you'll love, because you clearly have great taste
Biblehub.com. (2019). Bible Hub: Search, Read, Study the Bible in Many Languages. [online] Available at: https://biblehub.com/ [Accessed 19 May. 2019].
Bradley, M., ahire, p., Stevenson, T., Raines, T., toppe, j., Lee, J., Lewis, R., Nouneh, N., Brits, D., Espinoza, P. and ladson, y. (2019). Explaining What The Crowns Of Heaven Are From The Bible. [online] Bible Knowledge. Available at: https://www.bible-knowledge.com/crowns-in-heaven/ [Accessed 19 May 2019].