5 Super Simple Beauty Secrets You Should Know

| AWAYION BEAUTY
Hi, Friends!
So, you wanna know some simple beauty secrets, eh?
No worries you are in the right spot.
So, what are the secrets?

In this post, discover 5 simple beauty secrets you should know. Because every girl needs beauty secrets.
*Disclaimer: As with any health tip or beauty hack, always check with your doctor first. Please see an honest licensed pro. And always do further research. These tips are based on the scientific findings of wellness experts & researchers. Also, the sources for this or any post does not equal a full endorsement of any of their personal views by Awayion.com.***
TL:DR A quick post glance:

Don't Wear a Bra to Bed

Face Massages Help Dark Circles

Say No to Daily Facial Scrubs


Take Care of Your Neck

Massage Your Face with an Ice Cube
Sound delicious? Okay, ladies. Let's start!
1.

Don't Wear a Bra to Bed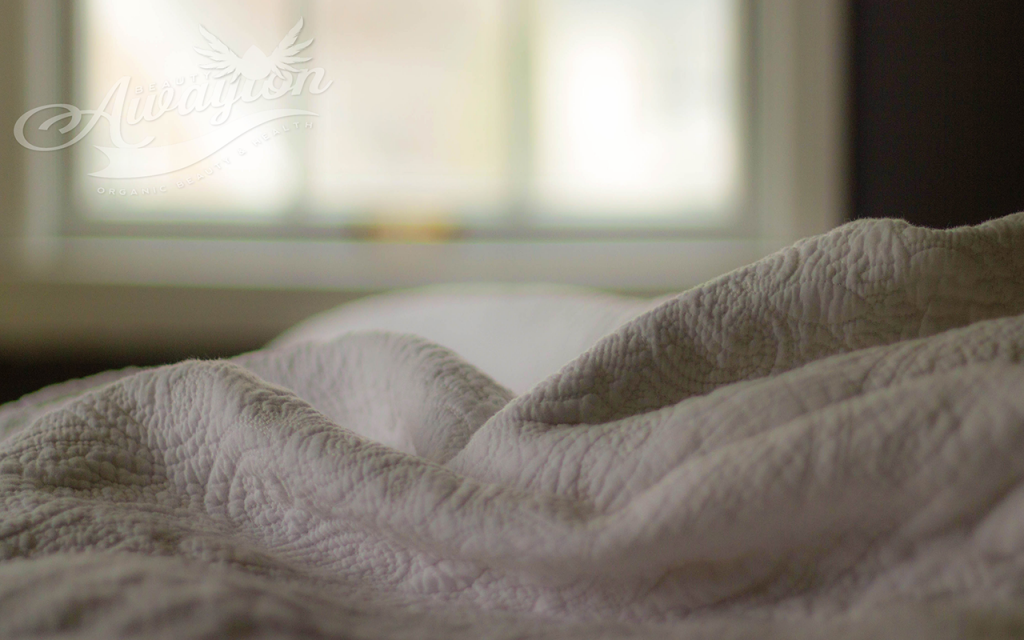 For starters, know that your bra constricts blood flow. You need your blood flow to be unrestricted as you sleep.
Wearing wired bras to bed could lead to skin irritations & discolorations. So keep your skin healthy and beautiful — do not wear a bra to bed.
As a bonus, this simple beauty secret could give you great sleep.
2.

Face Massages Help Decrease Dark Circles & Eye Bags (aka Good-bye Panda Eyes)
This simple beauty secret could help you say goodbye to your Panda Eyes (psst… by "Panda Eyes" we are talking about dark circles from lack of sleep).
Look bright-eyed and well rested when you indulge in relaxing facial massages. These massages aid the lymphatic and circulatory systems (of which produce the panda eyes look) when they are not functioning.
RELATED: Before you eat a organic potato see what it does for your panda eyes

3.

Don't Use Facial Scrubs
Also, another simple beauty secret is involves ditching your facial scrubs. Frequent use of facial scrubs could lead to skin irritation and inflammation.
If you suffer from oily skin, the skin irritations from facial scrubs could lead to an acne breakout.
4.

Take Care of Your Neck

This simple beauty secret is anti-aging.
You must remember to add your neck to your facial beauty regime. You should treat this skin as delicate as your face.
This is the first body part to give away your true age.
RELATED: Before you buy a face mask… try this
5. 

Massage Your Face With an Ice Cube for a Youthful Glow
This simple beauty secret is too cool — literally.
For a beautiful youthful glow, massage your entire face (and neck) with a single ice cube for 5 minutes.
The ice cube simulates the circulatory system in the skin leading to a natural youthful glow.
RELATED: Before your try other natural beauty tips… see this

Major Takeaways
You now know 5 super simple beauty secrets.
This post is a part of Awayion Beauty. So make sure you come back for more powerful beauty tips.
Do you know of other simple beauty secrets?
Quick save this pin (psst… it's FREE) from Awayion's Top Content Board on Pinterest: @Awayion


If you find a typo, just know that it happens to all of us! 🙂
More posts you'll love, because you clearly have great taste
BrightSide. "11 Secrets the Beauty Industry Doesn't Want You to Know." YouTube, YouTube, 16 July 2017, www.youtube.com/watch?v=kKsRUySYxnA.