3 Berberine Beauty Benefits – See this | AWAYION BEAUTY
Hi, Friends!
Berberine beauty benefits exist. Yes, it's true… but wait — do you know the deets on Berberine?
No? I understand.
So what is Berberine and what are beauty benefits deets?
In this post, discover 3 berberine beauty benefits. Because every girl should use this miracle root for her beauty.
**Super Awesome Side Note: No one should blindly take a supplement without any reason. But if you're looking for a highly effective health supplement with minimal risk, Berberine should be at the top of your list, especially if you're overweight or have insulin resistance (Nelson and Nelson, 2021).
Super Psst… the big secret I've been hinting around on social media for a few months now – is revealed… (it's why I have been MIA for a bit…). Read on after this post for the juicy details.
*Disclaimer: This post has zero affiliate links. As with any health tip or beauty hack, always check with your doctor first. Please see an honest licensed pro. And always do further research. We base these tips on the scientific findings of wellness experts & researchers. The sources for this or any post does not equal a full endorsement of their personal views by Awayion.com.***
TL:DR A quick post glance:

Berberine is what now… ?!

Berberine beauty boosting weight-loss

Hi beautiful skin via Berberine


Say bye-bye depression via Berberine

Super Awesome Side Notes
Sound delightful? Okay, Ladies. Let's start!
1.

Berberine is what now… ?!
For starters, Berberine is an herbally-derived supplement with a laundry list of health benefits. Among the most noteworthy berberine benefits: It's one of many supplements shown to work as well as prescription drugs via clinical trials (Nelson and Nelson, 2021).
Berberine can reduce inflammation, lower your blood sugar levels, improve your gut health, and help protect your heart. Studies suggest it has an array of other health benefits and minimal side effects (Nelson and Nelson, 2021).
Now we have a few basic deets on Berberine… let's deep dive into its' beauty benefits.
RELATED: Is your hair whack not gorgeous? See this
2.

Berberine beauty boosting weight loss
Weight loss is a possible beauty benefit of using Berberine. This miracle root may be effective as a supplement for weight loss. Researchers say it can even reduce stubborn belly fat — nice huh?! (*wink*). How, you say? Berberine can enhance weight loss by regulating insulin, adiponectin, and leptin. Fancy.
That said, it may inhibit the growth of fat cells and stimulate the conversion of white adipose tissue to brown adipose tissue, which improves metabolism and fat-burning (Nelson and Nelson, 2021).
In one 12-week study of obese people, 500 milligrams of berberine taken three times daily caused an average of 5 pounds of weight loss (Nelson and Nelson, 2021).
In a separate 12-week study of obese men and women with metabolic syndrome — 300 milligrams of berberine — taken three times per day, reduced their body mass index (BMI) from 31.5 to 27.4 (from "obese" to "overweight"). The participants lost belly fat and experienced other related health benefits (Nelson and Nelson, 2021).
RELATED: 3 ways organic Lavender can boost your beauty. Try this
3.

Hi beautiful skin via Berberine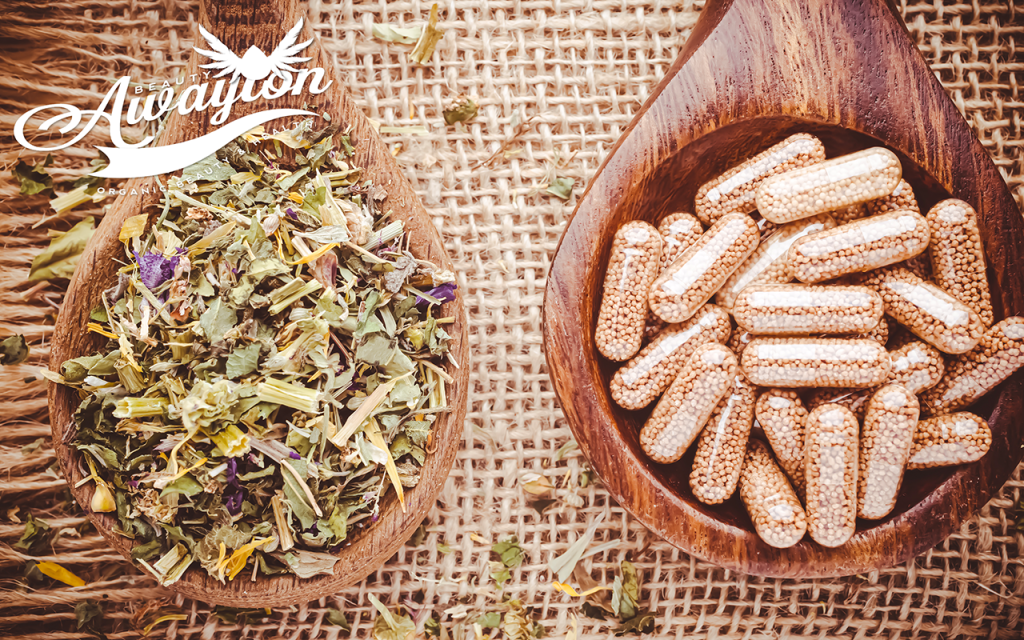 Get gorgeous skin by adding Berberine as one of your supplements. How so, you ask? Berberine has positive effects on inflammation and gut health. Researchers say body inflammation and poor gut health lead to most severe skin problems.
Recent studies of Berberine confirm it has significant effects on gastrointestinal function and health and is therapeutically promising for diarrhea, gastroenteritis, and inflammatory digestive issues (Nelson and Nelson, 2021).
Similar to other Berberine benefits, its gut health enhancements occur by reducing inflammation. In rats, berberine restores gut health by reducing inflammation and by regulating sugar metabolism (Nelson and Nelson, 2021).
In rats fed a diet designed to induce diabetes, berberine reversed adverse gut bacteria changes by increasing protective bacteria like Bifidobacterium and reducing levels of bacteria like E. coli (Nelson and Nelson, 2021).
RELATED: You can put Manuka honey on what? See this
4.

 Say bye-bye depression via Berberine
Yes, Berberine can boost your beauty by possibly helping you say goodbye to depression. That said, being depressed wrecks your beautiful face (psst… because of increased inflammation). Preliminary evidence suggests Berberine could be a helpful supplement for people with depression (Nelson and Nelson, 2021).
So, how can Berberine blast away depression and help boost your beauty?
There is a link between depression and inflammation: people with depression are more likely to have elevated levels of inflammation in their body, and inflammation and oxidative stress may increase the symptoms of depression (Nelson and Nelson, 2021).
By inhibiting inflammation and oxidative stress, Berberine might reduce the likelihood or severity of depression.
Another way Berberine may help in depression is by increasing production of the neurotransmitters serotonin, dopamine, and noradrenaline — like how many prescription antidepressants work (Nelson and Nelson, 2021).
Many studies in rats and mice show an antidepressant effect of berberine in different situations (Nelson and Nelson, 2021).
Berberine can reduce the weight gain side-effects of antipsychotic medications in rats, and potentially in humans (Nelson and Nelson, 2021).
RELATED: Beauty boosting teas? Yes, please! Try this 
5.

Super Awesome Side Notes
In most of the studies mentioned in this beauty post, researchers oversaw participants taking between 900 and 1500 milligrams per day of berberine orally. If you want to try berberine, consider taking 500 milligrams two to three times daily, before meals, with a glass of water.
Berberine powder is extremely bitter tasting and can stain your hands and mouth yellow. You are better off taking berberine capsules (Nelson and Nelson, 2021).
While berberine teas are available, there's no added benefit from drinking Berberine tea (unlike Gymnema sylvestre), and it's less convenient compared to pills (Nelson and Nelson, 2021).
Most trials showcasing Berberine benefits take 2 to 4 months of usage. Other studies use Berberine for up to a year without negative consequences (Nelson and Nelson, 2021).
RELATED: Chia seed beauty benefits? Yes, please! Try this
Super Awesome Side Note: These wellness tips are only for your decernment and consideration.
Major Takeaways
You now know 3 berberine beauty benefits.
This post is a part of Inner Beauty, a new addition to Awayion. So make sure you come back for more powerful inner beauty tips.
Know of other ways Berberine is beauty boosting?
Quick, save this pin (psst… it's FREE) from Awayion's Inner Beauty Tips & Quotes Board on Pinterest: @Awayion
Secret

Juicy

Details
Ahh… so you are ready for the secret… hmm… you are. I won't keep you in suspense any longer… I have authored my first juicy success book for you. Want success? – Click here.


If you find a typo, just know that it happens to all of us! 🙂
More posts you'll love, because you clearly have great taste
Nelson, C. and Nelson, C., 2021. 11 Remarkable Health Benefits of Berberine. [online] Perfect Keto. Available at: <https://perfectketo.com/berberine-benefits/> [Accessed 1 December 2021].