See Extreme Makeup: Here's 3 to Blow Your Mind | AWAYION BEAUTY
Hi, Friends!
You want to know the latest extreme makeup trends? So you can try them, right? (*wink, wink) If this is your thinking, you are in the right spot.

In this post, discover 3 extreme makeup trends – you could be following. If you are not following them, they may blow your mind!
*Disclaimer: This post is not to be used as judgement on people who choose these methods. It is F.Y.I. only. As with any health tip or beauty hack, ask your doctor first. Please ask an honest licensed pro. Always do further research on what you consume. These tips are based on the scientific findings of wellness researchers. Also, the sources for this or any post does not equal a full endorsement of any their personal views by Awayion.com.***

TL:DR A quick post glance:

Instagram's Yellow Make-up Trend

Vagina Highlighter


Feather Eyebrows



Sound interesting? Okay, ladies. Let's start!
1.

Instagram's Yellow Make-up Trend | Yellow: Blush, Eye-shadow, Lip Tint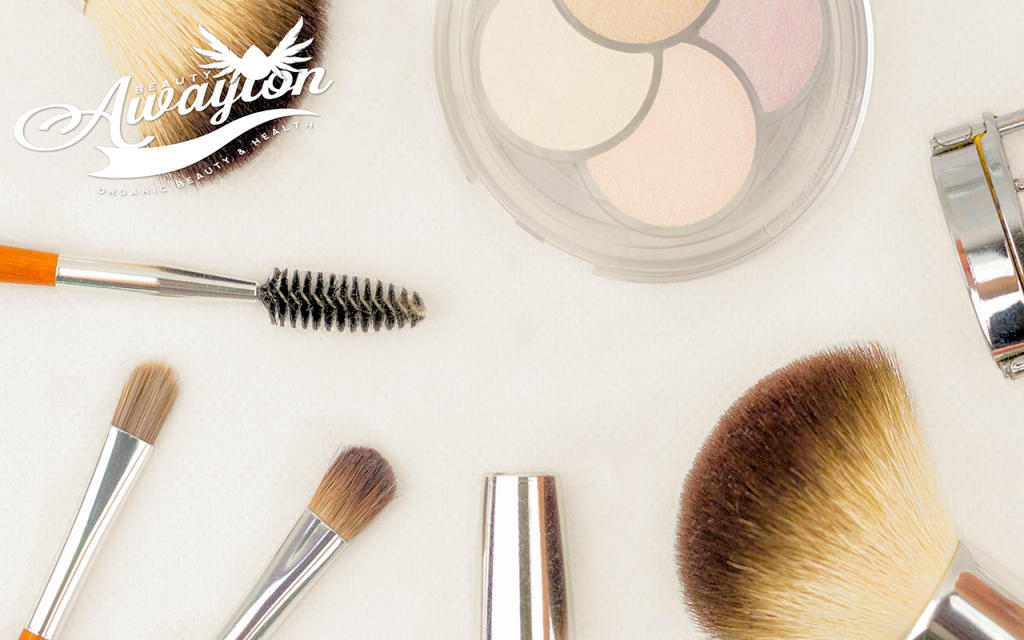 For starters, you have an interesting taste in color if you plan to follow this trend. Apparently beauty bloggers on Instagram are painting their faces with the color Yellow.
Yes, you read that correctly. Yellow. Do you think this color looks good on everyone?
RELATED: Make yourself attractive with turmeric
2.

Vagina Highlighter | Attractive Nether Region?

A new product is claiming to make your vagina beautiful. Danish company The Perfect V,  has created a product called "Luminizer For The V". This product is designed to "add some extra prettiness to the V".
Highlighter is for your face – not your "lips". Do you think this makeup trend is extreme enough for you?
3.

Feather Eyebrows
Furthermore, a glue stick is now being used to make eyebrows look like a bird's feather. For this trend to work, the hairs of the eyebrow are split down the middle. Using a glue stick, to design eyebrows to look like the quill and barbs of a feather.
Yes, a makeup trend to make your eyebrows look just like animal feathers. Extreme… eh?
Major Takeaways
You now know a few mind-blowing extreme makeup trends.
This post is a part of Awayion Beauty. So make sure you come back for more powerful beauty tips.
Do you know of other extreme make-up trends?
Quick save this pin from Awayion's Top Content Board on Pinterest: @Awayion

If you find a typo, just know that it happens to all of us! 🙂
More posts you'll love, because you clearly have great taste
Thompson, Rachel. "Yellow Blush Is the Latest Beauty Trend Taking over Instagram." Mashable.com, 15 May 2017, mashable.com/2017/05/15/yellow-blush-beauty-trend/.
" Very V Luminizer The Perfect V Specialties." Http://Theperfectv.com, ThePerfectV, theperfectv.com/collections/the-perfect-v/products/shades-of-luminizer.
Thompson, Rachel. "Vagina Highlighter Is Yet Another Product to Make Women Feel Bad about Their Bodies." Mashable.com, 25 July 2017, mashable.com/2017/07/25/vagina-highlighter/.
Scelzo, Samantha. "Feather Eyebrows Are a Trend Now and It's Tearing Everyone Apart." Mashable.com, 13 Apr. 2017, mashable.com/2017/04/13/feather-eyebrows/.